ABOUT US
Studio Esthetique is an award-winning Skin & Laser Center. Its offices are conveniently located in the Bronx, Westchester and New York City. Featured in New York Post, New York Daily News, Supermodels Magazine, New York Times, Channel 12 and more, Studio Esthetique offers the latest in Cosmetic Skin & Laser Treatments.
Studio Esthetique utilizes the most scientifically advanced anti-aging techniques, uses innovative technologies and features superior formulated skin care products and cosmetics. All services are performed by highly skilled, extensively trained, experienced medical staff and aesthetic professionals. Our knowledgeable team can help you achieve spectacular results and have the radiant skin you have always dreamed of.
We offer the finest services and products in a relaxing atmosphere. Discover your skin's optimum beauty at Studio Esthetique Skin, Lasers and Medical Spa today.
Vladimir Byhovsky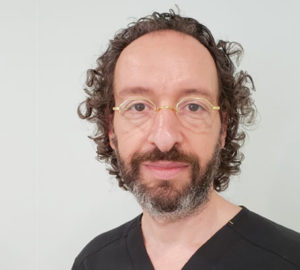 Vladimir Byhovsky is a Family Nurse Practitioner who specializes in cosmetic dermatology, laser surgery and anti-aging medicine. He has been with Studio Esthetique Skin & Laser Center since 2003 and has a very strong following among patients.
In addition to running a busy and successful practice with locations in New York and Miami, Florida, Vladimir also has a passion for teaching. His knowledge and experience in the areas of injectable fillers, botox, dysport and lasers are highly sought after. He serves as a speaker and a trainer for a number of pharmaceutical and cosmetic laser companies, continuing education organizations and professional schools. Over the course of the last 8 years he has performed hundreds of peer-to-peer and group trainings and trained over 400 physicians and nurses.
Vladimir developed his passion for skin and beauty while attending medical school in Moscow, Russia. He continued to pursue his interest in medical education in the US at the prestigious Pace University and Columbia University. He also holds a business degree from Georgia Institute of Technology.
Vladimir Byhovsky combines his knowledge of medicine and cosmetic dermatology with an eye for natural beauty. He believes that every face is unique. Therefore, to preserve one's beauty and character, cosmetic treatments need to be highly personalized and performed by experienced and passionate professionals.
Rejane Duarte
Rejane Duarte is skilled Registered Nurse, Nurse Manager and esthetician with over 8 years of experience within the aesthetic and dermatology industry. Rejane graduated from the Atelier Esthetique Institute of Esthetics in New York City in 2006, she then continued to advance her career and graduated from the prestigious NYU School of Nursing to become the accomplished RN she is today.
In the role of Nurse Manager, Ms. Duarte has created and customized advanced skin care protocols for all skin types, treating conditions such as acne, hyper pigmentation, skin aging, and fat reduction. As a nurse injector her goal is to use her knowledge of cosmetic injections and facial anatomy to enhance and create natural appearing results for her patients.
Ms.Duarte also works as a Clinical Instructor, teaching other estheticians and nurses how to perform laser hair removal and complete their licenses. Rejane continues progressing by always learning and being up to date with the newest technologies and treatments in skin aesthetics.
Rejane has always excelled in all of her passions, besides succeeding as a skilled nurse and esthetician. Before becoming a registered nurse and aesthetician, Rejane was a professional ballet dancer and Ballet teacher with the Dance Theatre of Harlem. Having danced with the company on such stages as the Lincoln Center, NY City Center, Kennedy Center as well as Saddlers Wells, among many others, she has traveled the world to perform in China, Australia, Austria, Spain, Africa, Germany, Greece, and the UK.