Whether you want to lose just 2 pounds or over 50 pounds, it might be easier than you think.
Uncover celebrity's secret medical weight loss treatment now available to you. Our personalized, in-person, medically supervised program will help you:
Lose 5 -15 pounds in the first month
Reduce blood sugar, blood pressure, cholesterol and other health risks related to being overweight
Lose fat and inches from your waist circumference
WHAT IS THE SECRET?
To achieve these amazing results, we use the latest generation medications such as Semaglutide and Tirzepatide. We also use long proven therapies such as Phentermine, Bupropion-Naltrexone (Contrave) and more. Combining pharmacotherapy with education and support allows our patients to lose 5-15 pounds in just the first month. You may be able to lose even more weight if you diet and exercise. Call 888-850-5225 to schedule your Free Medical Weight Loss consultation today.
OUR MEDICAL WEIGHT LOSS RESULTS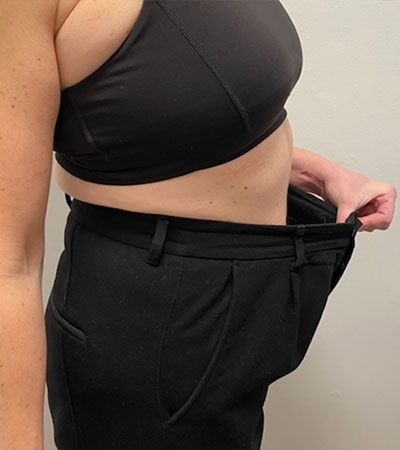 Studio Esthetique offers a great weight loss program. I feel amazing, I lost 22 lb. I was lucky to learn about a medical weight loss program that gave me new life with only once a week injection, naturally suppressing my appetite and easily transforming my eating habits. I am so grateful to the staff for their constant support and guidance in my journey.
- Anna P.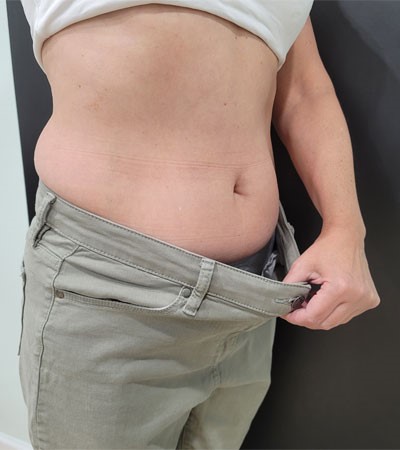 I cannot be happier to share with all of the readers here that I lost 21 pounds of useless fat that I was caring around for a while. I joined medical weight loss program at Studio Esthetique and it took 4 months using weekly injections. Love it.
- S.E.
HOW DO WEIGHT LOSS MEDICATIONS WORK?
Semaglutide (GLP-1 medications) are the most effective medications used for weight loss today. They mimic the body's natural glucagon-like peptide hormone that is responsible for appetite control. Clinical studies show that patients taking Semaglutide lose on average 30 plus pounds1.
DID YOU KNOW THE BENEFITS OF LOSING 10 – 20 POUNDS?
The most common risks of overweight and obesity are diabetes, hypertension, heart disease, sleep apnea, metabolic syndrome and certain types of cancer. Clinical studies show that small weight loss reverses metabolic syndrome and prevents progression of type 2 diabetes, as well as reduces blood pressure and cholesterol. Moderate weight loss (5-10% of total weight) decreases risk of health attack, stroke, cancers and more. If you weigh 150 or 200 pounds, 5% of your body weight is 7.5 or 10 pounds. Our patients are able to lose this in less than a month2,3.
HOW THE PROGRAM WORKS
CONSULTATION & PLAN
Evaluate your weight loss goals
Review your medical history
Run simple blood test
Develop personalized plan
PROGRAM
Start weight loss medication
Daily support
Weekly or monthly in-office evaluations and progress review
RESULTS
Lose weight
Feel more energetic
Reduce weight related health risks
Raise your self esteem
HOW DO I GET STARTED?
Studio Esthetique offers Free Medical Weight Consultation with our experienced healthcare providers. It is a perfect opportunity for you to discuss your personalized weight loss goals and help you learn about the program.
Call 888.850.5225 today to arrange your Free Medical Weight Loss consultation in our Bronx, Westchester, New York City or Florida office.
References: